Kamlak Bmbo's latest EP titled "Nostalgia" is a masterpiece of fusion between the timeless melodies of Ethiopian jazz and abstract lo-fi beats. The EP features a total of five tracks that set a laid-back and mellow atmosphere, evoking a sense of warmth and nostal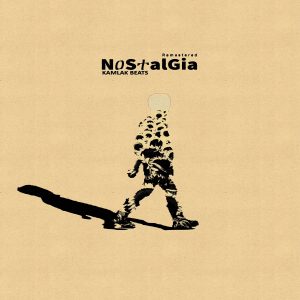 gia.
Released on the 15th of April, 2022, the tracks on this EP are nothing short of intriguing. Each song showcases a seamless blend of traditional ethio-jazz melodies and contemporary-sounding beats, producing a sound that is genuinely unique and captivating. The instrumentation is minimalist, allowing for a more pronounced focus on the organic elements of music, emphasizing the organically-sounding beats.
"Nostalgia" is an EP that will undoubtedly take listeners on a journey through a soundscape that is both hauntingly familiar and refreshingly modern. This amazing creation from Kamlak Bmbo is undoubtedly an excellent addition to any music collection.